Prelude
Modern American Farm to Table
Indulge in the Best of the Sacramento Region Best Restaurant in Downtown Sacramento RESERVE
Our Story
Celebrate the Essence of Modern American Farm-to-Table and the Best of Downtown Sacramento
At Prelude every dish is a connection between guests, chefs, Local Farms, and the bountiful nature that surrounds us. Experience Luxury in the Vibrant Heart of Downtown Sacramento – Convenient Location & Validated Parking and a short walk to key attractions like the Golden 1 Center, Convention Center, Performing Arts Center, State Capitol, Memorial Auditorium, and More. Prelude is the perfect restaurant whether you're looking for a romantic fine dining restaurant, a business meal, or simply a great dinner. Indulge at Prelude – The best restaurant in Downtown Sacramento.
---
Join our VIP list to get exclusive access to the latest happenings!

From VIP events and specialty wine dinners to the unveiling of our latest menu innovations, you'll be the first to know. Stay in the loop and indulge in the best fine dining in the Downtown Sacramento area by signing up today.

---
Private Dining
✻
Host Your Private Event at Prelude & Celebrate with the Best in Downtown Sacramento
Discover the allure of our private dining options: from the breezy ambiance of our patio, the intimate elegance of our private dining room, to the chic sophistication of our lounge. Craft unforgettable memories with personalized experiences tailored to your needs at Prelude Kitchen & Bar – Downtown Sacramento's Best Restaurant.
Learn More About Private Dining Options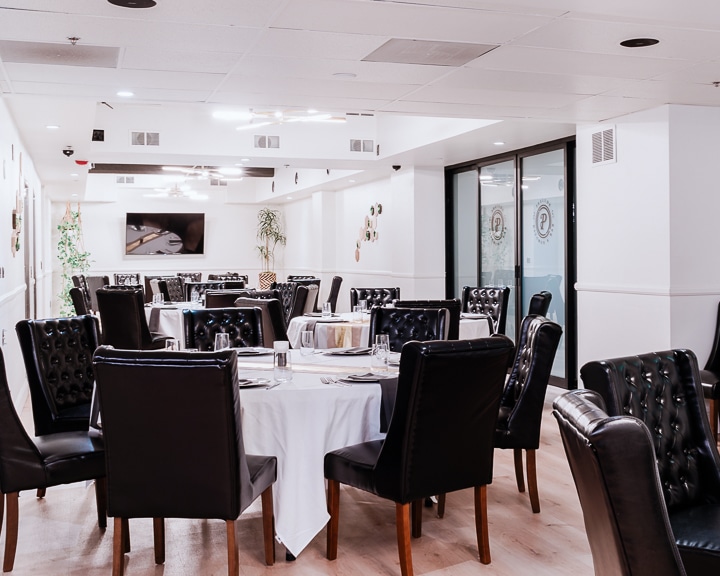 Fine Dining
✻
Downtown Sacramento's Premiere Fine Dining Experience
Experience the epitome of fine dining at our romantic restaurant, nestled in the heart of downtown. Our exquisite menu, crafted with the freshest ingredients, promises a culinary journey like no other. Immerse yourself in an ambiance of elegance and intimacy, perfect for those special moments. Voted the best downtown restaurant, we invite you to savor exceptional flavors in a setting that's as unforgettable as the cuisine.